The Irreplaceable Commodity (2003)
---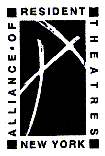 ---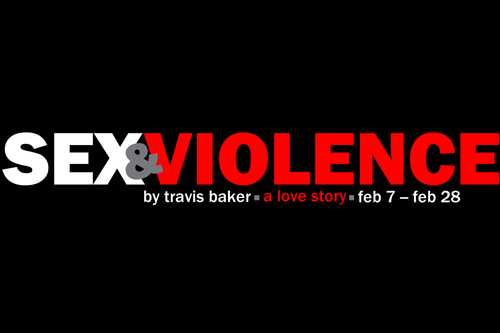 With:
Tyler Hollinger*, Jake Millgard*, Kendall Rileigh*, Lauren Roth
Directed by Marshall Mays
A love story. Yeah, it's f**ked up. Clair and Chris really need to stop seeing each other but can never figure out how to end their off-and-on-again affair. Some people think lying, cheating and manipulation are bad, so one night Clair decides to come clean with Jimmy, her husband, and the result is the worst - or perhaps the best - night of their lives. This dark comedy is the first of a triptych of plays by Travis Baker (whose other works include The Weatherbox, God & Mr. Smith, peeps: a modern tragedy and Cold) exploring these deep and most dangerous of passions. For mature audiences.
February 7 - 28, 2010
Theater 3
311 West 43rd Street
3rd Floor
Tickets: $18



212-352-3101
866-811-4111
Sunday, Feb. 7 at 7 PM
Wednesday, Feb. 10 at 8 PM (Gala Opening Night, Tickets $25)
Friday, Feb. 12 at 8 PM
Sunday, Feb. 14 at 7 PM
Wednesday, Feb. 17 at 8 PM
Friday, Feb. 19 at 8 PM
Sunday, Feb. 21 at 7 PM
Monday, Feb. 22 at 7 PM
Wednesday, Feb. 24 at 8 PM
Friday, Feb. 26 at 10 PM
Saturday, Feb. 27 at 10 PM
Sunday, Feb. 28 at 7 PM
Stage Manager - Jessica Forella
Scenic Design - Arnold Bueso
Costume Design - Anthony Catanzaro
Lighting Design - Daniel Winters
Sound Design - Sharath Patel
Fight Director - Michael Littig
Video Design - Michael Cornelison
Graphic Design - Donna Heffernan
Assistant Director - Eva Schelbaum
Producing Director - Irwin Kroot
Publicist - Lanie Zipoy
* Appearing courtesy of Actors' Equity Association
Photos by Daniel Winters
---
Mission Statement
At Kaleidoscope, we believe that theatre exercises our humanity, it stretches our compassion, it feeds our wit, and it refines and marinates our wisdom. Theatre expands our personal experience, challenges our thinking, and reveals the true realities of our existence in small doses. Very small doses. It's really great if it can be funny too. We see ourselves as stealth educators in humanity, society and reality. Please humor us in this regard.
Our audience is a treasured part of our ensemble and we feel we owe you the very best that we can offer. We truly believe that great comedic plays can have a transforming power and our mission is, with laughter, to fling our audiences "into a kaleidoscope of new possibilities."