The Irreplaceable Commodity (2003)
---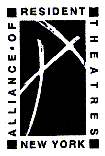 ---


(Original Production)
Thurs-Sat Oct 11-13, 2001 at 8:00 pm
Thurs-Sat. Oct 18-20, 2001 at 8:00 pm
Wed- Sat Oct 24-27, 2001 at 8:00 pm
Sun Oct 28, 2001 at 2:00 pm & 7:00 pm
Opening Night Party: Sat. Oct. 13, 2001 ($20 Donation requested)
The 78th Street Theatre Lab
236 West 78th Street, between Broadway and Amsterdam
Tickets $15
Discounted $12 preview tickets Oct 11 and 12
---
Some days are worse than others. Through a computer error, John Smith loses all record of his life - losing his job, credit cards, calling card numbers, all forms of ID, his wife, family, home and friends. Living in New York City in the near future, Mr. Smith goes to the appropriate governmental agency to fix the mistake and goes on an unexpected journey to reclaim his identity and to try to understand the world he thought he knew.
Travis Baker's timely God & Mr. Smith is in turns a raucous and thoughtful adult comedy about an American everyman whose life, as he knows it, is suddenly taken away from him.

| | | | |
| --- | --- | --- | --- |
| John's been like this his whole life | I nursed you from my breast | John meets an unemployed postal worker | Damn e-mail, damn hippies and their paper conservation act. |
| | | | |
| --- | --- | --- | --- |
| John and Postal find most unusual diner | This cherry pie sucks | I want my money back | The Off-Broadway miss, Surfing with Ophelia |
| | | | |
| --- | --- | --- | --- |
| Steph | John, Steph and Cleo relax after the show | Two lonely people | Steph's office from hell |
| | | |
| --- | --- | --- |
| I can't work here anymore | Andy loves Steph | A private moment on the George Washington Bridge |
Photos by Ray Amati

The Company
| | |
| --- | --- |
| | Todd Allen Durkin* (Postal) trained at New World School of the Arts/UF in Miami. Theatrical credits include: Much Ado About Nothing, Midsummer Nights Dream, The Tempest, Hamlet in Hamlet, Riff-Cat Polito in The Virtual Adventures of Riff-Cat Polito, Beggar on Horseback, Salt Water Moon, Agamemnon, and Lenny Bruce in Julian Barry's Lenny, which he was nominated for a Carbonell Award and Named Best Actor in a Comedy by the Miami New Times Magazine. Todd has worked with such companies as Theatrix, Vital Theatre Company, Millennium Stage Company, TheatreworksUSA, Peccadillo Theatre Company as well as Kaleidoscope in The Stairwell and most recently Touchstone in As You Like It. Todd has appeared in numerous comedy clubs throughout the east coast including Caroline's Comedy Club here in NYC. Television and film credits Include: Toothpaste, Reindeer Games, America's Most Wanted, Ghost Stories, Golfballs (nationally released at Blockbuster), and Vote Early, Vote Often, a finalist in the Hollywood Film Festival, which is currently enjoying a very successful run on the International Film Festival Circuit. resume... |
| | Daryl Lathon (Andy) is happy to be associated with Kaleidoscope for a third show, having previously appeared in Reckless and As You Like It. Other recent work includes Naomi in the Living Room and Other Short Plays, Dead Reckoning with Soho Rep, Faustus with Genesis Rep, and Imitate the Sun with the Wilful Company. Regional credits include Coriolanus, A Midsummer Night's Dream, and King Lear (The Shakespeare Theatre); Death of a Salesman (New Stage Theatre); Master Class (Theatre Virginia). TV credits include Linc's (Showtime), The Chamber, and Legacy. resume... |
| | Lucy McMichael* (Henny/Grizzled Woman) is very happy to be working with Marshall and the Kaleidoscope Theatre once again. She appeared in last season's Reckless. Other NY threatre credits include Primary Stages (The Secret Sits in the Middle), The Looking Glass Theatre (an all-female Cymbeline), Manhattan Punchline (Brunch at Trudy and Paul's), The West End Theatre (Say, Daling!), and most recently the Boerum Hill Arts Center (The Heiress). Film: "Jeffrey," "Simon," "The Bliss Virus," "The Mellon Campaign," and the upcoming "The Waiting Room." TV: "As The World Turns," "Guiding Light," "Another World." Lucy is also a member of the Harbor Theatre and has performed in their last three annual short play festivals. resume... |
| | Susan Molloy* (Pat/Waitress) is thrilled to be working with the Kaleidoscope Theatre Company again. She was last seen in thei productions of  As You Like It as Celia and Reckless as Dr. 5 and Vanna. Some favorite roles include Catherine in The Foreigner and Irene Molloy in Hello Dolly!. She would like to thank Carol and her Mother for their guidance and support. resume... |
| | Marc Moritz* (Dr. Burger) is thrilled to be appearing with Kaleidoscope Theatre. Marc originated the role of Talk Show Host in the Broadway production of the Sondheim/Prince musical, Merrily We Roll Along. He has appeared extensively Off-Broadway , Regionally , and Stock. Roles include : Ronnie - House of Blue Leaves, Bob - Beyond Therapy, Harry - Time Of Your Life, Rosencrantz - Hamlet, Baker - Into the Woods, Isaac - God Of Isaac, Marvin - Falsettos, Nick - Baby, George - Philadelphia Story, Tyler - Light Up The Sky. He most recently appeared as Malvolio in Twelfth Night at New Harmony Theatre. Theatres include : Long Wharf Theatre, Cleveland Playhouse, New Harmony Theatre, Illinois Theatre Center, New Jersey Rep (Company Member) Judith Anderson Theatre, Mint Theatre, Lamb's Theatre.  Marc has performed with Second City , ImprovOlympic and TheatreSports in Chicago and is on teaching staff at The Second City Training Center and AMDA, both in NYC. He has also appeared in numerous commercials and voice-overs. resume... |
| | Michael Nathanson* (Cleo/Cherry Pie Man) graduated from the theatre program at Northwestern University in 1999 and also studied at the Royal Academy of Dramatic Art in London.  Since graduation, he has performed at numerous theaters in and around New York including Ensemble Studio Theatre, Playwrights Horizons,  42nd St. Theatre Workshop, New Dramatists, Hangar Theatre, Lincoln Center, and the River Rep in Ivoryton, CT.  He has also performed in countless shows around off-off Broadway, including most recently, Deep in the Jeeps of Georgia (NY Fringe Festival 2001), Middleton and Rowleys The Changeling (Trilogy Theatre), Charles Ludlam's Stage Blood (Red Room Theater and the John Houseman Studio Theater), The Fine Dining Acid Test (director and actor; Red Room Theatre), and WC (award winner at the NY Fringe Festival 2000).  From September 30 through October 2001, he can also be seen as Zach in Sander Hick's The Breaking Light at The Present Company. resume... |
| | Najla Said (Steph) recently appeared, appropriately enough, as Hamlet and Gertrude in an adaptation of Hamlet at Expanded Arts. Other recent credits include Nerissa in The Merchant of Venice (Fractured Atlas Productions), and Salome in Oscar Wilde's Salome (Lincoln Center Directors Lab). In New York she has trained at The Actors Center and The Shakespeare Lab at the Public Theatre. Najla is a graduate of Princeton University. |
| | Daniel Snow* (Auggie/Cook) toured with the National Shakespeare Company for eight seasons, appearing in forty-four states as Othello, Shylock, Prospero and King Lear. Last March his one man show, W.E.B DuBois: Prophet in Limbo, was taped and added to the Theater on FIlm and Tape Archive at the New York Public Library for the Performing Arts at Lincoln Center. resume... |
| | Jeffrey C. Wolf* (John Smith) is thrilled to be working with Marshall and the Kaleidoscope Theatre Company again!  Mr. Wolf was last seen with Kaleidoscope in Reckless as Tom Jr., Tim Timko, and Roy.  Other Off-Off-Broadway credits include Joshua/Cathy in Broad Horizon's Cloud 9.  This past summer Wolf performed Demetrius in A Midsummer Night's Dream at Tulsa Repertory Theatre in Oklahoma and as Tom Marlowe in Good News at Strutherâs Library Theatre.  Theatre credits: As You Like It, A Christmas Carol, Bent, The Actor's Nightmare and numerous musicals.  "Dedicated to my wife...without her, I cease to exist." resume... |
* denotes members of Actors Equity Association, the association of professional actors and stage managers in the United States.

| | |
| --- | --- |
| | Travis Baker (Playwright) is the author of several plays performed in New York and his hometown of Houston.  He received a Berrilla Kerr Award for American Playwrights in 1998 and was a fellow at the Edward F. Albee Foundation in 1997.  Other awards include a Society of Professional Journalists Award for Excellence in Editorial Cartooning, 1994 and the Directors Award for Outstanding Contributions to Student Publications at the University of Houston, 1994.  He began his playwriting career at the University of Houston as part of the Edward Albee Young Playwrights Workshop moving to New York City in 1994 and beginning a professional internship with the Signature Theatre Co. beginning in the 1995 and continuing in various capacities through until 1999.  During that time he worked with and learned from Horton Foote, Sam Shepherd, Arthur Miller, Adrian Kennedy, John Guare and Marie Irene Forness. New York productions include: Cold ('97) at the Sanford Meisner, later as part of the inaugural NYFringe Festival, and Best of the Fringe at House of Candles; Champagne ('97) as part of the 24hour Plays; the critically praised The Weatherbox ('98) was his first foray into Off-broadway at Theatre Off Park; Sex & Violence ('99) featured as part of the Cherry Lane Alternative Reading Series; and the experimental Peeps: a modern tragedy ('01) with delicious biscuit at Collective: Unconscious. Mr. Baker has worked in nearly every capacity in the New York City theatre world from Downtown to Broadway; as playwright, critic, actor, stagehand, carpenter, scenic artist, light/sound op, and general gopher boy.  At the moment he is the Editorial Director of www.theatrewarehouse.com and writes a beloved weekly newsletter TWIT-This Week in Theatre for that site.  He is also acting in a play as well, Kampuchea/Loisaida being presented by 3-legged Dog. Travis wishes to thank Mom, Erin, Julia, Mr. Poe and Hollipop for their inspiration, love and support.  God & Mr. Smith is dedicated to the memory of his Grandfather, Orlin J. Scoville. |
Marshall Mays (Director/Producer) is the founder and Artistic Director of the Kaleidoscope Theatre Company. Last season, he directed Kaleidoscope's highly acclaimed productions of As You Like It and Craig Lucas' Reckless, and in the previous season, he directed Laura Henry's The Game, Christopher Renstrom's Unearthed, and the premieres of Liz Bartucci's The Calling and Keith Merritt's The Stairwell. He has directed five critically acclaimed productions at the Theatre Outlet in Allentown: Reckless, Clifford Odets' Waiting for Lefty, Terrance McNally's Frankie and Johnny in the Clair de Lune, the world premiere of Renstrom's Zion, and Steve Martin's Picasso at the Lapin Agile, which Paul Willistein of The Allentown Morning Call described two years later as a "landmark production." He has also directed new plays for PA Stage Company's New Evolving Works program and The Blueprint Company at New York City's First Annual Fringe Festival. Marshall is also the author of Dance in the Giddy Circle, which was the hit of the First Annual Festival of New York Plays at Synchronicity Space and was subsequently produced at the Trilogy Theatre in 1996. As an actor, Marshall has appeared in over 50 productions including work at the Gene Frankel Theatre, the Mint Space, the Abingdon Theatre, the Pennsylvania Stage Company, the Houston Shakespeare Festival, Stages Repertory Theatre and Main Street Theatre in Houston. He earned his MFA in Acting from Penn State University and holds a Bachelor of Architecture degree from Rice University.
Scott Aronow (Scenic Designer) is returning to Kaleidoscope, having recently designed the company's successful production of As You Like It.  Other New York credits include: Richard II at the Eleventh Hour Theatre Company, On The Hills of Black America at Imua! Theatre Company, The Curious Savage at the Brooklyn Friends School, Betsy Blue, or I Was A Nine-Year Old Blues Diva, at the Looking Glass Theatre, Life in Exodus with DNA Productions and The Boyfriend at the Dicapo Opera Theatre. Scott has assisted and painted scenery for major designers at The Williamstown Theater Festival, New Jersey Shakespeare Festival, Hartford Theaterworks, and worked with designers John Lee Beatty and Heidi Ettinger (on the Broadway production of The Adventures of Tom Sawyer). Outside New York he designed Travels With My Aunt at the New Jersey Shakespeare Festival and Mad Forest at the Boston University Theater, most recently, completing his first "Season of Silly Musicals" with The King and I at the Palace in Manchester, NH, Brigadoon and Grease at the Lakes Region Theater in Meredith, NH and Crazy For You at the Scarsdale Summer Music Theater.  Currently, Scott is assisting on a new off-B'way production at the Minetta Lane directed by Pam Berlin.
Michael Berelson (Lighting Design) Off Off Broadway: Rubberville for Ovo Productions, Naked Angels PS/NBC Space@HERE, Andy Ohio Meets The World Queer@HERE. Off Broadway: Theater Works Reading Rainbow( Asst. to Mark O'Connor) Regional: Ah Wilderness Purchase Theater Ensemble TEA at the Pittsburgh Public Theater (Asst. to Pat Collins) Dance: Moscow Ballet US National Tour, Dance Cavise, Tere O'Connor Life is a missing Girl (Asst. to Brian Macdevitt) Michael is a Graduate of Purchase College with a BFA in Design and Technology.
Anthony Catanzaro (Costume Design) Anthony had so much fun working on our recent production of As You Like It, he is delighted to work again with Kaleidoscope. Owing to his personal involvement in such notorious Broadway shows as BIG: The Musical, On the Waterfront and Paul Simon's Capeman, Anthony is lovingly known as "Boadway's Angel of Death".  He is extremely grateful, that despite this reputation, Artistic Director Mays continues to seek his input.  (You did know about that, right Marshall???)  In addition to designing this show, Anthony maintains Kaleidoscope's costume collection.
William Cusick (Sound Design) is a film student at St. John's University and has written, produced, and directed several one-act plays, two award-winning short films, and adapted and directed A Midsummer Night's Dream this past spring at his college. William is still at work on his next film, CUSICK, which he hopes to complete one day in the distant future, and which, of course, is not about himself. He was the assistant director for Kaleidoscope's past productions of Reckless and As You Like It, and just can't get enough of this theatre company. William is also designing sound for an upcoming production of Three Days of Rain at the Flatiron Playhouse.
Joseph Travers (Fight Director) has spent fifteen years staging fights for New York and regional theatres, national tours and film. He is a Certified Teacher with the Society of American Fight Directors and a Certified Instructor with Fight Directors Canada. He is also the founder of Swordplay, a NYC based company providing instruction in stage combat to professional actors. (www.swordplaystagecombat.com)
Donna Heffernan (Graphic Design) is featuring as Kaleidoscope Theatre's "gal Friday" behind the production of God and Mr. Smith.  In a more administrative function of the design and layout of Kaleidoscope Theatre's newly-named Kaleidoscope Prism newsletter, her previous keyboard was of black and white keys in the musical composition and direction for Shakespeare's As You Like It -- partnering in that past production with fellow musician and friend, James Wacker.  Once a philosophy major at Fordham University, she has also studied at the Dalcroze School of Eurythmics at Julliard School of Music. She has performed with the French-American Conservatory of Music at Carnegie Hall, under Conductor Jean-Pierre Schmitt and her voice teacher, the soprano Jane Askins. She is also a contributing songwriter and vocalist for The Songs of Love Foundation, and is presently in the studio preparing for her debut album, My Triumphant Return To Earth.  Previously a finalist in the English Speaking Union Contest, playing the role of Lady Macbeth, she has now strayed from the Bard to be featured as a voice-over actor in local and national radio and television roles. Donna Heffernan is most grateful to Kaleidoscope Theatre Company for not insisting that she undergo any series of typing tests.  Although, she claims to type 65 WPM without any mistakes! www.divalavoce.com
Irwin Kroot (Casting Director/House Manager) is thrilled to have been involved with every one of the Kaleidoscope productions since the inception of the company. He has acted, stage managed, crewed, and done casting for more off-off Broadway productions in New York City over the past 15 years than he can remember, and has come to the conclusion that Kaleidoscope provides one of New York's best examples that a fully collaborative, welcoming atmosphere can foster excellence in theatrical achievement.
Michael Minn* (Stage Manager) is delighted to be returning to the Kaleidoscope, having stage managed The Stairwell last summer. Here at 78th Street he also stage managed Historic Times . As a performer he has appeared Off-Broadway in Making Tracks and Shanghai Lil's and regionally in 42nd Street (Julian - Carousel Dinner Theatre), The Pajama Game (Sid - The Depot Theatre), The King & I (King - Struther's Library Theatre). Graduate of AMDA and North Texas State University. Michael would like to thank his parents and would like to dedicate his work on this production to the memory of Brian Aschinger. www.michaelminn.com.
Ashley Brooke (Assistant Stage Manager) graduated from Manhattanville College this past May, where she received her B.A in Dance and Theatre. Prior to her studies at Manhattanville, Ashley studied musical theatre at The Boston Conservatory. Stage management credits include: Zeen Scenes (shown at this years Bare Bones Festival), Crazy For You (Scarsdale Summer Music Theatre), You're A Good Man Charlie Brown (Carmel, NY) and De Donde? (Manhattanville College). Ashley would like to thank Marshall, Michael, Scott, Mike and her family.

Kaleidoscope Artistic Director Marshall Mays spoke with playwright Travis Baker about God & Mr. Smith. Mr. Baker received a Berrilla Kerr Award for American Playwrights in 1998 and was a fellow at the Edward F. Albee Foundation in 1997. He began his playwriting career at the University of Houston as part of the Edward Albee Young Playwrights Workshop, moving to New York City in 1994 and beginning a professional internship with the Signature Theatre Company beginning in 1995 and continuing in various capacities through 1999.
Marshall: We are doing an interview here with Travis Baker, famous playwright from Texas. Tell me about what got you started writing? When did you start writing?
Travis: Well, Marshall, ... I started writing around three.
Marshall: Three?
Travis: Three. I started writing at three. I wrote my first short little story, very short, at three, which is still collected in my Mom's "baby book". It is about a dad and his son and they go out on and meet in a boat. That is the first recorded writing. A book I actually started drawing a few months earlier. At 18 months, I started drawing.
Marshall: Wow. All right, when did you start to write plays?
Travis: I didn't start to write plays ? until I was 21.
Marshall: What possessed you to write a play?
Travis: I got into Edward Albee's playwrights' workshop at the University of Houston. And so eventually you had to write a play in that class. I actually got in on a short story to get into the workshop. At that time I was writing a comic strip for a school paper. I was writing short stories. I think I started a novel at some point - two chapters I think. I was still painting a lot then and drawing a lot and I was writing political things to draw. And I submitted a short story and I got into the class. Then I wrote my first play which was seven pages long and it was called Animal Charades. It was kinda abstract and it was terrible.
Marshall: You had never - you had never wrote a play until you took that class?
Travis: No, I hadn't actually seen that many. And in the theater program, I had just about started getting into reading plays and seeing plays excessively. Because I had always been acting in them - So, I read a play if I got a part but wouldn't read the play if I didn't get the part. But then I ended up reading them actively.
Marshall: So were you nervous at all about taking a class with Edward Albee?
Travis: No, because at that time, I had no idea who he was.
Marshall: No idea?
Travis: No, I was just told this was the class we were supposed to take and that he was famously known. And then, it turned out he was one of the big heroes of my Mom's and that my Mom had seen the original Off Broadway run of Zoo Story and Krapp's Last Tape. So, she was terribly excited. She got me copies of Whose Afraid of Virginia Woolf and all of the plays. Virginia Woolf I had read but then all of these plays gave me these splitting headaches reading them. When I read them! When I see them, I appreciate them.
Marshall: So where do your ideas come to you?
Travis: On the toilet.
Marshall: Oh, (laughing) on the toilet. Well, that's a good place. Oh, that will go in the final article! (laughter)
Travis: It's true?It's a place of high concentration - and you get a lot of that stuff - blood pumping in?
Marshall: That will also go in! So, you are on the toilet and the idea comes to you? What is the process when you begin to work on a play?
Travis: Hmm - usually - well, in this instance? I can't remember the exact instance where this story began? It's usually certain things come together - in this case, I had an idea for a story with a smaller cast because I had previously had an even larger one that was passed on. And I had always been told that if a play went to New York, I had to have a smaller cast - because of the economics. As it turns out, nobody is paying. It doesn't really matter.
Marshall: Yeah - that's a great freedom, actually! (laughter)
Travis: Yeah, so anyway, a couple things happened. One, I saw an episode of "Dateline" where there was this guy whose life had been screwed up royally by a computer glitch. Some sheriff's office had put through a search for social security numbers that were wrong. So, it was his number that got put in as a child killer and he apparently lost his job because of the error and he couldn't get another job because of the security check. They would keep "finding out" he had killed children. It was actually "Dateline" that had cleared it up. But they couldn't clear it up entirely. Because the information had already gone out in all these security checks. They cleared it up at the source, at the office, but they couldn't clear up the entire log. The other part was that I was working at a day job and I input data on kids and tutors who teach them and so there was this large database of children and who's tutoring them. I add them and delete them. And so, I can actually delete them-the kids from this database-until none of them exist. Eventually you can have everything connected into a network and there is the possibility that somebody could be deleted. It is very hard to do, but all the information is there too, so there is the possibility of it happening. I was also interested in the idea with God & Mr. Smith of divinity. That the idea of existence is no longer exclusively in God's power and nature's power. That the computer is something we have created-this computer network-which is the means by which we have created existence?outside any other natural world.
Marshall: It is like another totally different world.
Travis: Yes, we have created another entirely different world. By ourselves. You know, we create the viruses, we create everything in this world. But, in the case of God & Mr. Smith, it is never explained what exactly happened - because it just is. (laughter)
Marshall: How long was this process in writing God and Mr. Smith?
Travis: Usually I have an idea - I get a lot of ideas -and then they go through my head and I can write them and sum them up and see the ending in five seconds. That is writing to me. Maybe I write them like for TV, but if it is not interesting in the opening - and I can tell then. But in the case of God & Mr. Smith, I started writing in March of 2000, a year or so in writing, a little over a year and half ago. The actual first draft which was 150 pages or so, took maybe three weeks.
Marshall: Wow! That's pretty fast.
Travis: Yeah, once I get writing, it can turn out pretty quick. But then there is the act of revising it. I keep working on it, working on it and doing it, often re-doing an entire scene. One of my favorite scenes is the Cherry Pie Man scene.
Marshall: Yes, what inspired that scene? Because it feels so truthful.
Travis: It's from a true story...offbeat news. I read a lot and get ideas from the media. So, it is based on a true story of a guy getting fucked-up by another guy at work at a hot-dog vendor. The other part of it, the true life part of it, is something that actually took place at Charlie's (a late-night diner in Houston). A guy getting into a crazy argument over blueberry pie.
Marshall:The characters are so strong in God and Mr. Smith. From the first time I read it, they all have very distinct personalities. Dr. Burger, and John Smith...yes, John Smith has got a personality but he is sort of an "everyman", but at the same time he does have a strong personality.
Travis: So, what other questions?
Marshall: Hmmm?.Do you have any questions? (laughter)
Travis: Naw, I am here for the answers.
Marshall: I can eventually edit this...and insert good questions here to fit your answers?(laughter). But I don't know. Do you find that you have a lot of inspiration from music in your work? Do you have songs, like in this particular show, you have a title which came from a song? Or did the title come after you were writing?
Travis: No, I think have always liked that title. But the song that influenced the play is not "God and Mr. Smith" but another one on the album?. Yes, Love & Rockets' "Heaven Above" which refers to Mr. Smith and the other piece, "God and Mr. Smith."
Travis: Yeah. I like movements like Punk or gothic which I grew up with. And I was in a band.
Marshall: So you were in a band?
Travis: Yes, I was the lead screamer. I was really in a band called Psycho Sex Machine. (laughter) And we sucked.
Marshall: And that must be a great way to meet people?
Travis: Yeah, a great way to meet 16 year-old girls. Legally as we were - the rest of the band was still in high school and I was just in college.
Marshall: Do you act as well?
Travis: Yes, I act as well.
Marshall: When did you start acting?
Travis: When I was...The first show I was in was at age 8 or 9.
Marshall: And what did you play?
Travis: I think I played a fox. The fox and the crow...a weird scene. It all started with the theatre!
Marshall: Aha!
Travis: Well, it started with my sister Erin, now a lawyer. She was Greta in The Sound of Music and I was so jealous that she had applause and got be on stage. And I got to hang around the theater. I'd be around the lights and these big sheets of metal. Then I started in theater later.
Marshall: What was your favorite role?
Travis: Ever?
Marshall: Yeah. The fox? (laughter) Do you find that experience of acting in shows influenced your writing in any way?
Travis: It has, in the sense that I expect an actor to-I'm more aware of what they can or cannot do. It lets me let go of a lot of the writing. So that I don't write so much, if I know an actor can do it. There are playwrights who have never been on the other side of it and have a tendency to overwrite the character without the appreciation of the character. Their voices saturate the character's own voice. It should be a collaborative effort, perhaps that is more film-based. But in theatre, the playwrights are leading. If you can see the actor do it with more power than there should be less playwright. Just let the actor do?
Marshall: How long have you been in New York now?
Travis: It will be seven years. I was supposed to make it in five.
Marshall: Well, welcome to the big time, kiddo.
Travis: I figure it is like those Kung Fu movies. And the good guy has to meet the big bad guy to get his ass kicked. And then he has to go to the woods to get trained again, so he can return to kick ass.
Marshall: Exactly.
Travis: Yeah. I am kind in the woods...(laughter) now.
Marshall: In the seven years that you have been in the City, you have had several things produced. What have you learned from this process of seeing your work produced in different venues?
Travis: I learned that it takes a lot to do a play, to produce a play. And that if you are open and aware you can learn how to make it right. And to have the benefit to make it better. I have learned that things can happen when the opportunity strikes. And then six months later, I'm looking for a temp job. You go up and down. But then there are the people who stay and continue to survive. You just become scarred and jaded.
Marshall: Yes, jaded...But I think you become smarter and tougher.
Travis: Yes, tougher and smarter. But I love the theatre. It is my home, my church, people. I love to see my work in this church, in this theatre. It is how I want to express myself. It is my favorite medium of expression. Where I am best. I mean, I can draw and paint, whatever. But in the theatre, my heart can stop. Writing plays is better than anything else. If you are going to do that in America, then New York is the place. The scenes, the shots that happen here. You are able to raise it to another level. It all happens here.
Travis: Now I have a question. What connected you to God & Mr. Smith? To invest money and time and effort?
Marshall: I think it was, first of all, the humor of it. I found it refreshing and new and kind of..."edgy" and I just liked the story telling of it. That there was a strong plot. That things happen to John Smith.
Travis: It was not a sit-down at a mini-mall.
Marshall: No. It was very clearly and strongly a theatrical piece and I felt like that you had something to say...some serious point. There were questions that you were asking, that you were willing to ask. And all of this in the context of a very funny, over the top theatrical world. You would take it to the limit and then there were moments of really serious questions. About what is my function in this life? What is this life thing?
Travis: You make it seem like Douglas Adams?
Marshall: Douglas Adams?
Travis: What is the meaning of all this?
Marshall: I think I grew up with questions about what this life is all about. And because no one has really adequately informed me in the last two years since my father has passed away, these questions really fascinate me. What is our relationship with God or what does He really understand about our existence?
Travis: God breathes in us.
Marshall: Yeah? I have spent a lot of time thinking about life and the after-life and why we are here. This sort of weird circumstance that brings all these people on the planet together, to develop all these relationships with one another. We fall in love, we break up. No matter what we do, we have all these loved ones, parents, children, friends, and if you are lucky to live a long life, they are taken away from you, or you from them. I find that God & Mr. Smith, the content of it, really spoke to me.
Travis: Good.
Marshall: Any more questions?
Travis: No.
---
Mission Statement
At Kaleidoscope, we believe that theatre exercises our humanity, it stretches our compassion, it feeds our wit, and it refines and marinates our wisdom. Theatre expands our personal experience, challenges our thinking, and reveals the true realities of our existence in small doses. Very small doses. It's really great if it can be funny too. We see ourselves as stealth educators in humanity, society and reality. Please humor us in this regard.
Our audience is a treasured part of our ensemble and we feel we owe you the very best that we can offer. We truly believe that great comedic plays can have a transforming power and our mission is, with laughter, to fling our audiences "into a kaleidoscope of new possibilities."